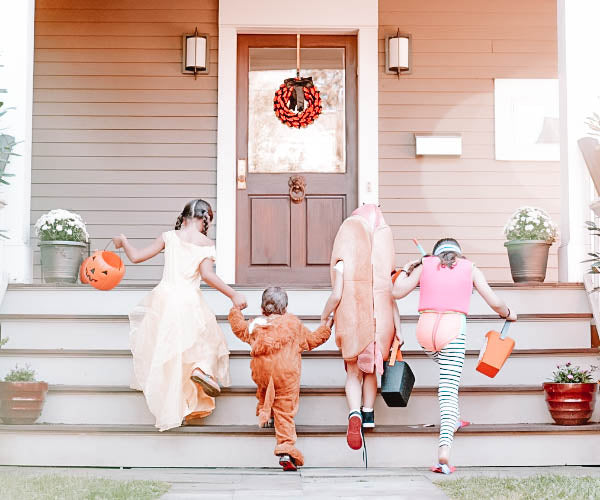 5 Tips for Trick or Treating with Toddlers
October 07, 2022
Author: Regalo Baby
5 Tips for Trick or Treating with Toddlers

 

Trick or treating is a staple for Halloween activities, and we think we've cracked the code for taking your toddlers out for an evening of festive fun. Try out these 5 Tips to set you up for a successful night of trick or treating with your little ones!

 

Eat Before You Go!

Make sure your little ones have enough energy to make it through the night and that their bellies are full, so they don't overindulge on sweets.

 

Be Bright! 

Make sure you're prepared to face the night with plenty of light!

- Go Early

- Wear Glow Sticks

- Pro-Tip: dress the whole family in the same color so you'll be easy to spot for your toddlers!

- Bring a Flashlight

- Add Reflective Stickers or Tape to Your Costumes

 

Bring a Wagon! 

You'll be doing a lot of walking (wear comfortable shoes!!), a wagon can provide an open seat for your little ones to rest their legs in between houses or you can always use it to store your candy bags, costume props, water bottles, snacks and more!

 
Have a Back Up Bag!

You never know when something is going to go wrong with the precious candy carrier, it could rip or just get too heavy. It's always a good idea to have a backup bag on hand in these dire candy conditions!

 

Have a Candy Plan!

Set rules with your little ones about their candy beforehand. In our house, we let them have a few pieces of candy the first night and set aside some for the following days. After that we like to offer up a trade for the rest of their candy in exchange for a new toy or fun item. The kids are always thrilled to make the trade!

 

Good luck and happy candy hunting!