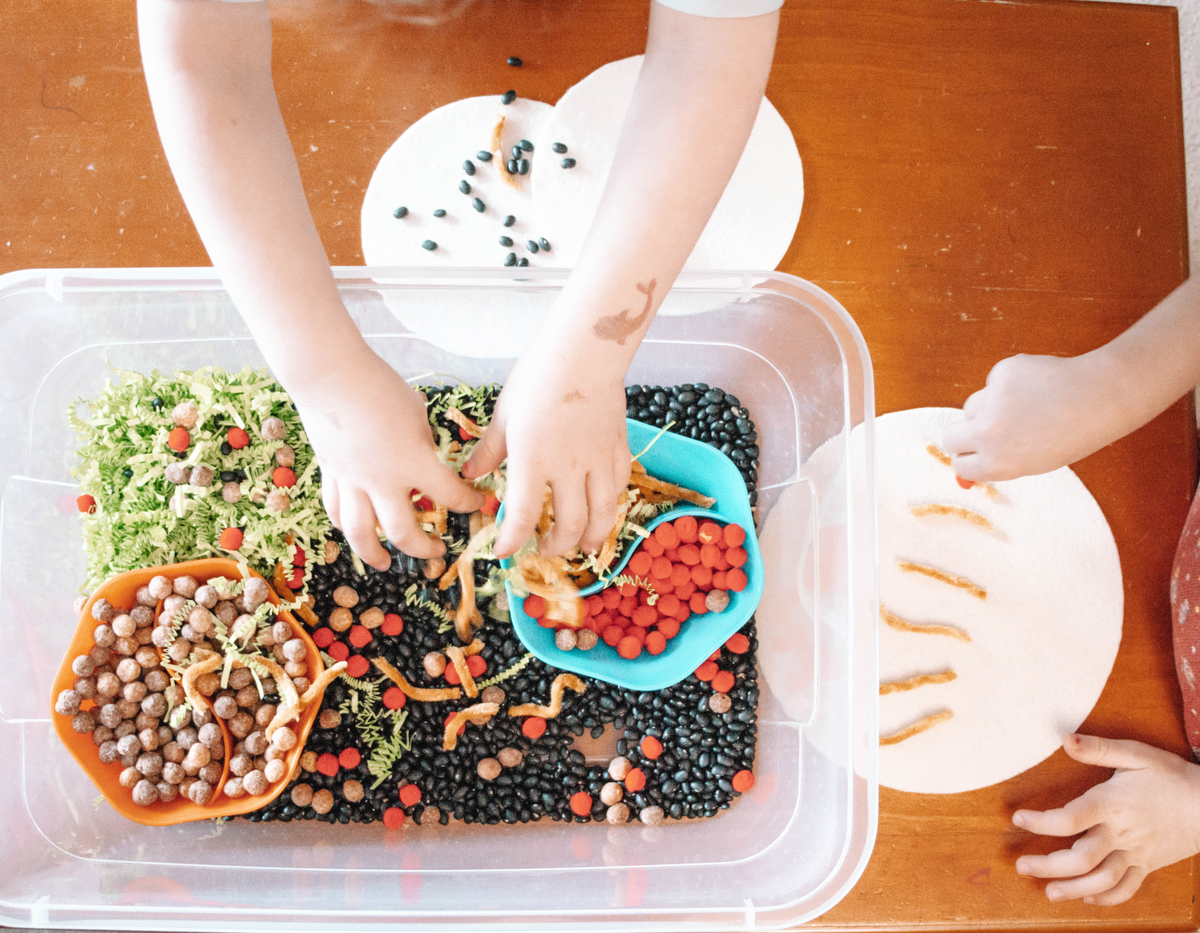 We're getting in the Cinco De Mayo spirit with this DIY Taco Sensory Bin! Your little ones will love it and you'll love how easy it is to make. Get in on the fun and make yours today! 
What You Need:
- Tub or Bin
- Scissors
- Pen or Marker
- Green Decorative Crinkle Gift Filling
- Yellow Yarn
- Small Red PomPoms
- Cream Felt Sheets
- Dried Black Beans
- Reese's Puffs Cereal
Step 1: Pour Your Black Beans into your Bin.
Step 2: Add Your PomPoms for Tomatoes, You Can Separate into a Bowl. 
Step 3: Cut Your Yarn into 2 inch Pieces and Add Them into Your Bin for Cheese. 
Step 4: Add Your Decorative Crinkle Gift Filling for Lettuce. 
Step 5: Pour Your Reese's Puff Cereal into a Bowl and Add it to Your Bin.
Step 6: Use a Plate to Trace a Circle on Your Felt Sheet. Cut Out Your Felt Circle for Your Tortillas.  
Add your "tortillas" to your bin and let the fun begin! Once you are done playing easily store your Taco Sensory Bin by simply adding the lid. Let us know if you make this fun and unique sensory bin!