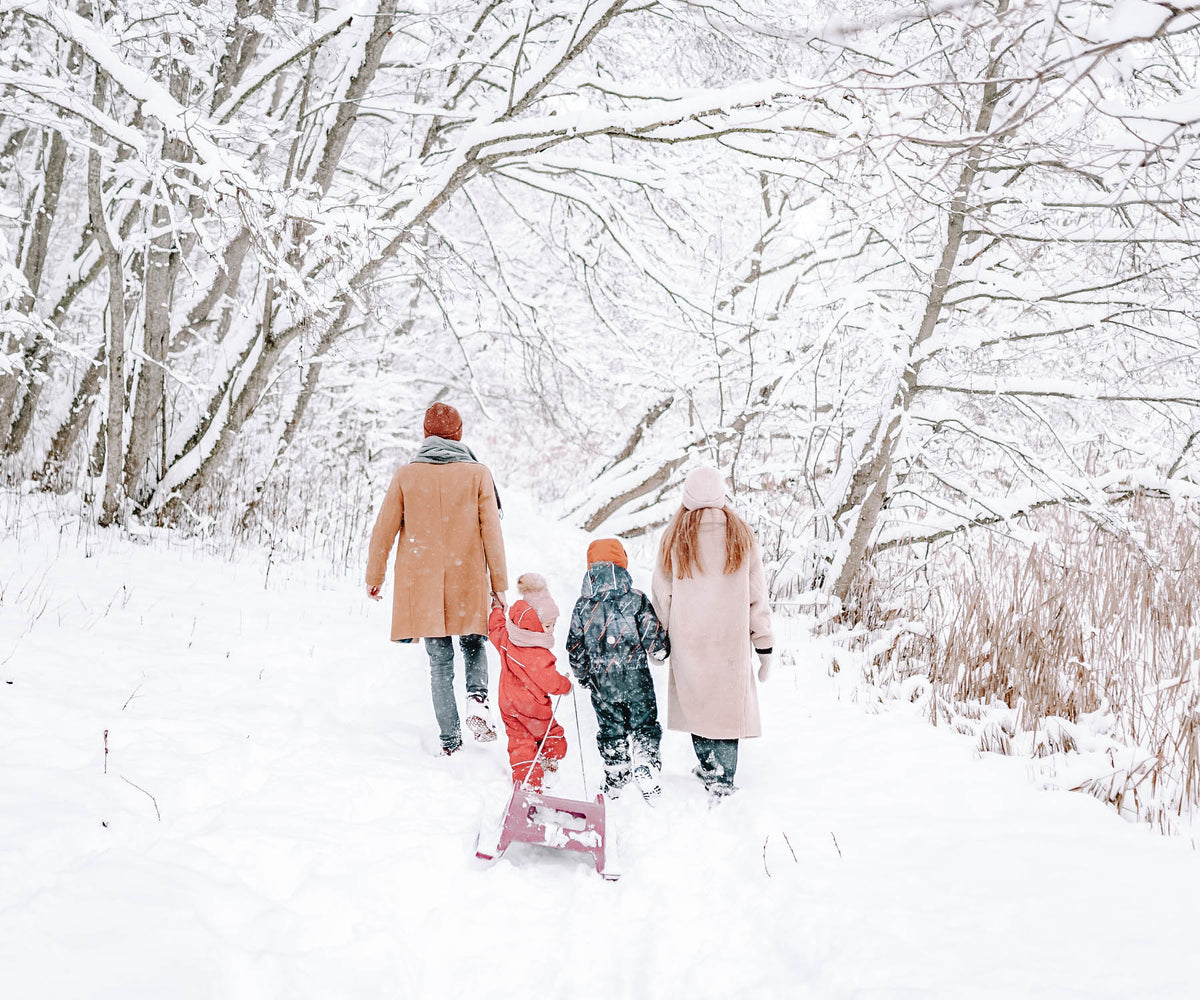 Winter Traditions to Start NOW with Your Kids
December 27, 2022
Author: Regalo Baby
Winter Traditions to Start NOW with Your Kids
As the holiday season comes to a close, and winter settles in across the country, you might find yourself longing for something else. Maybe it's the magic of the holidays; maybe you're longing for the new birth of spring. The holidays are filled with family traditions, and (hopefully!) making precious memories with your kiddos – even if they don't always work out the picture-perfect way that you imagined them. It's common to miss these moments and traditions when the hustle and bustle of the holiday season is over. But you know what? You can still make precious memories in the dead of winter.

Start these winter traditions NOW to enjoy these cold days with your kiddos and hasten the arrival of spring!
• Movie Mondays –
Fair warning: I don't have a cutesy name for every day of the week. That said, though, there is nothing like curling up in front of the TV on cold winter days. Pile all your favorite pillows and blankets on the couch for a day of cuddling and watching movies! Pop some popcorn, make some hot chocolate, serve "charcuterie" for lunch. In other words, put a few bites of several different foods in an ice cube tray and let your kids enjoy an easy lunch! They can even help make these trays and have fun doing it.


• Field Trip Fridays –
This is the only other alliteration; I promise. Assuming your roads are drivable (I'm looking at you, Minnesota!), choose somewhere to go every Friday. Maybe your town has a science museum, a children's museum, or a great indoor playground. It's a great way to get out of the house, see something new, and burn off some energy at the same time!


• Winter "Yes Day" -
When winter starts to drag on, help your kids to earn a "yes day"! If you've seen the movie with Jennifer Garner, there are rules for a "yes day". In the movie, there was a spending limit and a driving distance radius for each child-requested activity. Otherwise, everything is fair game! Kids choose every activity of the day, and parents say yes to everything. Change the guidelines to fit your family's needs, and you might be surprised to see what your children ask of you. It's often not as outlandish as you'd expect.

• Get outside! -
Especially if you live in a snowy climate, your kids will love playing outside this winter. Go sledding, cross-country skiing, downhill skiing, build a snowman, have a snowball fight. The list goes on and on. We have family friends that make snow ice cream every winter and look forward to it every year. Let's be honest: it's a lot of work to bundle up your kids to go outside, but they need fresh air and sunshine just as much as they do any other time of year – maybe even more so.


• Schedule a little getaway –
Your family budget may not allow for an annual trip to Florida, but an overnight at an indoor water park can still become a beloved winter family tradition. Places like Great Wolf Lodge offer steep discounts in the winter – especially if you're willing to stay on a weeknight! Cut expenses even further by scheduling a weekend with friends or grandparents in a neighboring state!


• Have an indoor "campout" -
Set up a tent and sleeping bags and let your kids camp indoors! You can roast hot dogs and marshmallows over your fireplace or stove, and tell stories and play games in your living room. Only rule? No electronics at the campout!

There you have it! How does YOUR family beat the winter doldrums?!